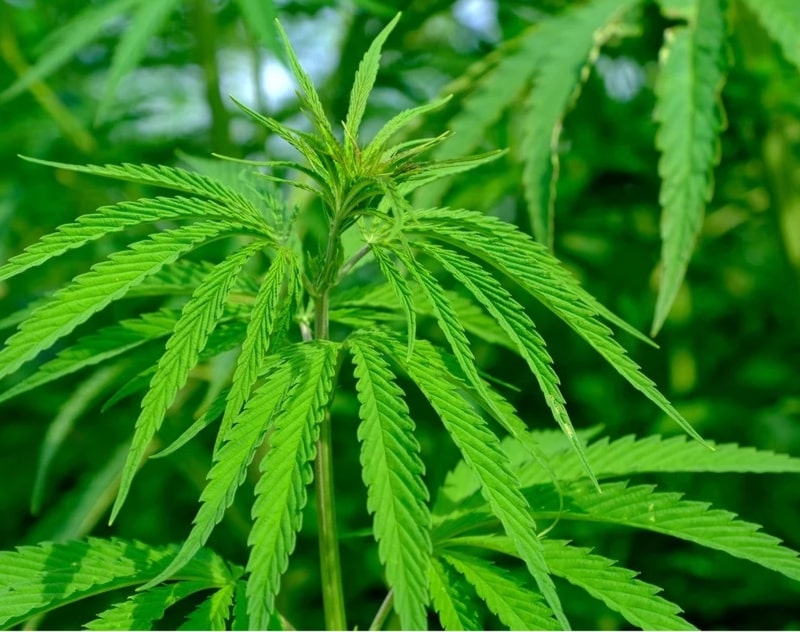 Although hemp and marijuana are both classified biologically as cannabis, there are a number of important differences between them.
Here we'll break down the anatomy, history, use, and legality of the hemp plant to get to the heart of not only what distinguishes hemp from marijuana, but also what makes it such a viable, versatile commodity.
What is hemp?
A variety of Cannabis sativa L, hemp is a dioecious plant, which means it can be separated into male and female plants. These plants have served a wide variety of purposes for more than 10,000 years. We get fiber from the plant's stems, protein from the seeds, oils from the leaves, and oils from the smokable flowers. Hemp fibers can be used to make items including paper, clothing, textiles, rope — even building materials.
The whole hemp plant, from stalk to seed, can also be used to make fuel and feedstock. For more specific applications, hemp can be divided into four categories:
Bast fibers
Hurds, or shives
Leaves and flowers
Seeds
Hemp vs. marijuana: Does hemp also have THC?
Hemp produces a broad range of cannabinoids, including tetrahydrocannabinol (THC), the intoxicating cannabinoid in marijuana. However, hemp does not produce enough THC to create intoxicating effects. 
Although hemp doesn't produce a significant amount of THC, it is capable of producing the non-intoxicating cannabinoid cannabidiol (CBD) in high concentrations. In fact, hemp-derived CBD is rapidly becoming one of the most popular forms of the cannabinoid on the market today. 
Many countries differentiate hemp from marijuana by the amount of THC produced by the plant. In the US, industrial hemp is defined as Cannabis sativa L. that does not contain more than 0.3% THC. The European Union has set the limit at 0.2%, while in the UK the limit is zero, unless growers have a cultivation license to grow industrial hemp with no more than 0.2% THC.
How are hemp varieties chosen?
Depending on the desired final product, hemp cultivars are chosen based on several factors, including CBD production, in particular, has become a major factor in recent years. As the CBD market continues to grow, more and more cultivars are also being chosen based on their CBD production and unique aromatic, or terpene, profiles.
What is hemp used for?
CBD oil is extracted from hemp leaves and flowers. More and more people are experimenting with CBD oil extracted from hemp plants as a wellness supplement, hence the ever-growing popularity of CBD-focused cultivation.  
Hemp fibers are primarily used for textiles, paper, building materials, and other industrial products. Raw materials such as hurds, or shives, are short woody fibers typically found inside the stalk. They're used for making bedding materials, absorbents, particleboard, ceiling panels, compost, and other industrial products. 
Bast fibers make up the outer portion of the stalk and are typically split into three categories — primary, or line fiber, secondary, and tow. They are categorized according to their cell strength and cell wall thickness, which will determine the fiber's strength, durability, and what it can be used for
How is hemp cultivated differently than marijuana?
Other key differences between hemp and marijuana have to do with cultivation and harvesting. Male hemp plants flower much faster than females and do not produce nearly as much fiber. In stark contrast to marijuana fields, which seek to banish all males, most female hemp fields include sporadically placed males.
The male hemp plants release pollen female plants use to produce seeds that are either planted for future crops or sold as food. In marijuana fields, male plants are typically eliminated to ensure the maximum production of sinsemilla (seedless) flowers. 
While marijuana cultivation requires ample spacing to reduce the risk of mold or bacteria, hemp can be planted more densely. Most marijuana crops are planted with one plant per 4 square feet. Hemp plants that are grown for oil are planted at roughly 40 to 60 plants per 4 square feet. Those grown for fiber are even more densely planted at a rate of about 100 to 120 plants per 4 square feet. 
Hemp plants are almost always cultivated outdoors, as opposed to marijuana plants, which are often planted in greenhouses or indoor grow operations. Because hemp is susceptible to the same predators, diseases, and insects that attack marijuana, many cultivators employ a technique called crop rotation, in which alternating crops are planted in the same place, to avoid any buildup of these organisms and to allow nutrients to return to the soil. 
The specific order of crop rotation and types of crops being rotated with hemp will depend on the location of the farm. Hemp is also used as a rotational crop at farms where it is not the primary agricultural product. 
Sources: https://weedmaps.com/learn/the-plant/hemp-vs-marijuana/
Wang, Xian-Sheng, et al. "Characterization, Amino Acid Composition and in Vitro Digestibility of Hemp (Cannabis Sativa L.) Proteins." Food Chemistry, vol. 107, no. 1, 1 Mar. 2008, pp. 11–18., doi:10.1016/j.foodchem.2007.06.064.
Callaway, J. C. "Hempseed as a Nutritional Resource: An Overview." Euphytica, vol. 140, no. 1-2, 2004, pp. 65–72., doi:10.1007/s10681-004-4811-6.
Ryz, Natasha R., et al. "Cannabis Roots: A Traditional Therapy with Future Potential for Treating Inflammation and Pain." Cannabis and Cannabinoid Research, vol. 2, no. 1, Jan. 2017, pp. 210–216., doi:10.1089/can.2017.0028.
Holmes, William Henry. Prehistoric Textile Art of Eastern United States. G.P.O., 1896.