Founded in 1899 by Don Enrique Vásquez, Don Pepe is a fourth generation coffee farmer and a former winner of the Best of Panama. Perched high on the slopes of Baru Volcano, Don Pepe is located in Volcancito, a micro-region within Panama's celebrated Boquete growing region.
After picking, the skin and mucilage is removed using Penagos machinery. Then coffee is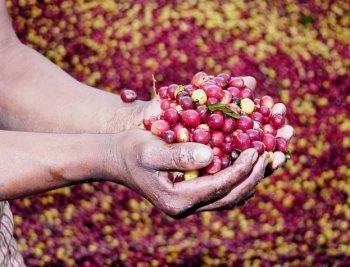 dried in raised beds with a mesh bottom, allowing air to circulate freely around the coffee. The yield is pretty low, but the cup quality is surely rewarding.
The farm is located in Volcancito, Boquete, and 11 km away from Volcan Baru National Park. Although Panama has the lowest coffee production in Central America, the district of Boquete, located in the province of Chiriqui has optimal growing conditions.
It's distinct microclimates from the relatively dry Volcancito to the wet of Bajo Mono make it an ideal location and volcanic lands allow a high quality product to be produced. Today 60% of Panama's export coffee comes from Boquete.
Biodiversity is highly valued in Boquete, coffee plantations treat the intervention of man and nature equally, in order to preserve the areas. Don Pepe Estate has been kind enough to give over 20 hectares of the farm to a primary tree forest reserve. The Estate grows seven varietals of coffee; Geisha, Java, Bourbon, Typica, Pacamara, Catuai and Caturra.