Kakaové bôby zo stromu Theobroma cacao sú veľmi zložitou surovinovou zložkou, ktorá sa používa nna výrobu čokoládového likéru a neskôr na výrobu čokolády a kakaového prášku.
Zložitosť chutí kakaových bôbov je ešte aj dnes mystifikovaná  výrobcami čokolády a chemikmi -špecialistami na vône. V súčasnej dobe je identifikované viac než 500 aromatických  zlúčenín vo výrobkoch z kakaových bôbov a identifikácia zdroja každej z týchto príchutí je veda sama o sebe.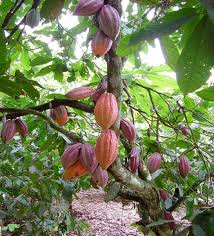 Každá šarža kakaových bôbov by mala byť hodnotená na chuť pred spracovaním, pretože reprodukovateľnosť konzistentnej chuti sa môže výrazne líšiť podľa šarže. Výrobca čokolády by nikdy nemal brať za samozrejmé, že ich kakaové bôby boli zozbierané, prepravované a spracovávané presne rovnako ako v minulosti.
Preto výrobcovia čokolády musia byť schopní sa prispôsobiť a upraviť formulácie, aby sa zabránilo nežiaducim zmenám v chuťovom profile svojich hotových výrobkov. Už len týmto je výroba čokolády a kakaa určite trochu umením.
Chuť kakaových bôbov a jeho skvapalneného stavu, ktorý je známy ako čokoládový likér môže byť členená a býva ovplyvňovaná postupmi spracovania, prepravným a skladovacím prostredím a podmienkami spracovania. Miesto pôvodu kakaových bôbov, fáza vegetačného obdobia, počasie v priebehu zberu a pestovateľské postupy ovplyvňujú kvalitu kakaových bôbov. Predpokladá sa, že Safra (hlavné obdobie zberu kakaových bôbov - približne október až apríl) produkuje kvalitnejšie kakaové bôby než Temporao (približne od mája do septembra).
Produkcia kakaových bôbov z druhého obdobia zberu inklinuje k produkcii bôbov s vyššou úrovňou plesní a kakaové bôby majú tendenciu byť menšie, s nižším obsah tuku a nižšou kvalitou arómy v porovnaní s  hlavným obdobím zberu.
Preto výrobcovia čokolády nakupujú radšej kakaové bôby pestované v hlavnej sezóne plodiny. Počasie v priebehu obdobia zberu  môže tiež ovplyvniť kvalitu a chuť bôbov. Napríklad v západnej Afrike v tzv. Harmattan sezóne, obdobia hlavného zberu (november až marec / apríl), fúka vietor od severu - chladnejšie noci  z čoho vyplýva, že fermentácia kakaových bôbov by mala byť dlhšia, aby bolo možné vyrobiť kvalitnú surovinuPestovatelia, ktorí neaplikujú túto skúsenosť vyprodukujú kakaové bôby so zlou farbou a nižšou kvalitou chuti a vône. Pred a po zberové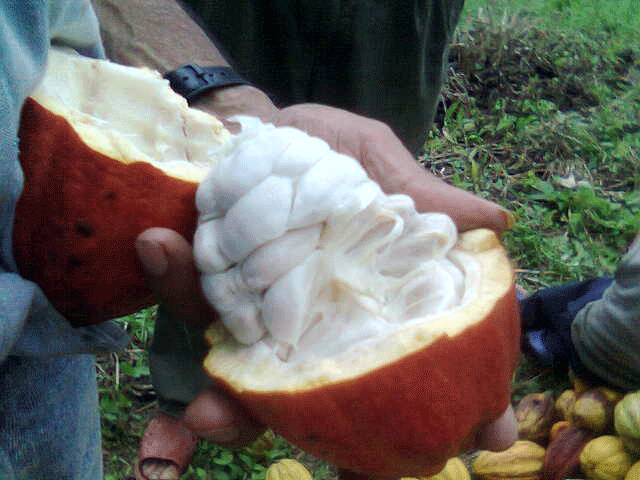 skúsenosti so spracovaním kakaových bôbov sú veľmi dôležité pre rozvíjanie chuťi suroviny 
Kakaovníkom sa najlepšie darí v hlbokej, riadne odvodnenej pôde s pH faktorom neutrálnym až mierne kyslým pH. Na hodnotu kakaového bôbu má tiež vplyv typu a vek kakaovníka, spolu s pozberovou fermentáciou a sušením.
Poznáme tri hlavné typy kakaových bôbov: Forastero, Criollo a kríženec Trinitario. Kakaovníky Forastero z Brazílie a západnej Afriky produkujú tzv. bulk beans - teda bôby v najväčšom množstve.
Bôby odrody Forastero sú fialovej farby a majú hladké struky. Bulk beans sú pestované vo veľkých objemoch a vyrába sa z nich chuťovo robustnejšie kakao.
Odroda Criollos má bielu farbu bôbov - (nedostatok antokyánínu), Trinitarios a Nacional (odroda Forastero známa ako Arriba, objavená a pestovaná len v Ekvádore) sú známe ako flavour beans - voňavé kakaové bôby. Tieto kakaovníky produkujú menší objem kakaových bôbov, ale majú nezameniteľnú arómu a vôňu, ktoré sú dôležité pri výrobe čokolády. Známe sú napríklad kakaové bôby z Venezuely, Arriba, Trinidadu, Grenady a Javy.
Pozberové praktiky, ako je dĺžka a spôsob, akým sú kakaové bôby fermentované a sušené, to všetko môže ovplyvniť aromatické prekurzory obsiahnuté v kakaových bôboch. Skladovacie a prepravné prostredie musí byť čisté a zbavené pachov, aby  výrobcovia dostali kakaové bôby ako keby boli priamo z farmy. Výrobca čokolády môže taktiež ovplyvniť svojimi zariadeniami a spracovaním suroviny senzorické vlastnosti kakaovej hmoty.
Zdroje:
Afoakwa, E.O., Paterson, A., Fowler, M., and Ryan, A. 2008. 'Flavor Formation and Character in Cocoa and Chocolate: A Critical Review', Critical Reviews in Food Science and Nutrition, 48: 9, 840-857.
Ardhana, M.M., and Fleet, G.H., 2003. The microbial ecology of cocoa bean fermentations in Indonesia., 86: 87-99.
Chocolate Liquor. 21CFR163.111. Revised as of April 1, 2009.
Cook, R., and Meursing, E. Chocolate Production and Use. 1982.
Guittard, G. 2009. Cocoa Bean Types and Characteristics. 63rd PMCA Production Conference. 1-4.
Hanneman, E. The Origins and Character of Cocoa Beans. The Manufacturing Confectioner. ___: 53-56, 2000.
Meilgaard, M., Civille, G., and B.T. Carr. Sensory Evaluation Techniques 3rd ed. 1999.
Potts, R. Sensory Evaluation of Chocolate. The Manufacturing Confectioner. 63-70, 2002.
Reineccius, G. Flavor Chemistry and Technology. 2nd Ed. 2006.
Seguine, E. S. Factors Influencing the Taste, Selection and Specification of Chocolate. The Manufacturing Confectioner. 72-77, 1988.
Urbanski, J.J. Chocolate Flavor/Origins and Descriptions. The Manufacturing Confectioner. 72 (11): 69-81, 1992.
Urbanski, J.J. Dark Chocolate: What Affects the Flavor? 55th PMCA Production Conference. 152-157, 2001.
Wood, G., and Lass, R., Cocoa 4th ed. 1985.
Woodling, S. et al. Natural Selection and Molecular Evolution in PTC, a Bitter-Taste Receptor Gene. Am. J. Hum. Genet. 74: 637-646, 2004.