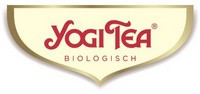 Ayurvedic Digestiv Tea
Zásady zabezpečenia

(upraviť pomocou modulu Ubezpečenie zákazníka)

Zásady doručenia

(upraviť pomocou modulu Ubezpečenie zákazníka)

Zásady vrátenia

(upraviť pomocou modulu Ubezpečenie zákazníka)
Description
YOGI TEA® Stomach Ease is inspired by the Indian Ayurvedic tradition of masala blends. These special herbal blends add delicious flavour.
In YOGI TEA® Stomach Ease herbs such as fennel, liquorice and peppermint are combined with heart-warming spices like cardamom, coriander, ginger and black pepper making this a delicious tea to be enjoyed with meals or any time during the day.
The essence of this tea is: 'Comforting'.

Yoga Pose - Easy Yoga to Aid Digestion
Ingredients: cardamom*, fennel*, coriander*, barley malt*, liquorice*, peppermint*, ginger*, cinnamon*, black pepper*, cloves*

Organic Certification: DE-ÖKO-005
Country of origin: 
                             Recommended instructions          
                                                                           1 bag/250 ml      5-6 min        100°C
Product Details
Reviews(0)
Reviews
No customer reviews for the moment.
You're reviewing "Ayurvedic Digestiv Tea"