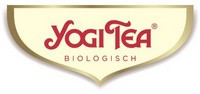 Ayurvedic Women´s Tea
Zásady zabezpečenia

(upraviť pomocou modulu Ubezpečenie zákazníka)

Zásady doručenia

(upraviť pomocou modulu Ubezpečenie zákazníka)

Zásady vrátenia

(upraviť pomocou modulu Ubezpečenie zákazníka)
Women's and men's bodies are different. In the ancient yogic texts, it is written that a relaxed body and mind are very important for a woman.
This wonderful, aromatic herb and spice tea supports the feminine side of creativity and inner balance.
A delicious blend of ginger, orange peel, angelica root and Ayurvedic spices, this unique tea helps support balance and harmony in the natural cycles of life.
The essence of this tea is: 'Deep compassion'.
Ingredients:  liquorice*, cinnamon*, burdock root*, ginger*, dandelion*, fennel*, anise*, juniper berries*, coriander*, cardamom*, black pepper*, parsley*, sage*, cloves*, turmeric root*
Organic Certification: DE-ÖKO-005
Country of origin: 

                                        Recommended instructions          
                                                                           1 bag/250 ml      5-6 min        100°C
Reviews
No customer reviews for the moment.
You're reviewing "Ayurvedic Women´s Tea"