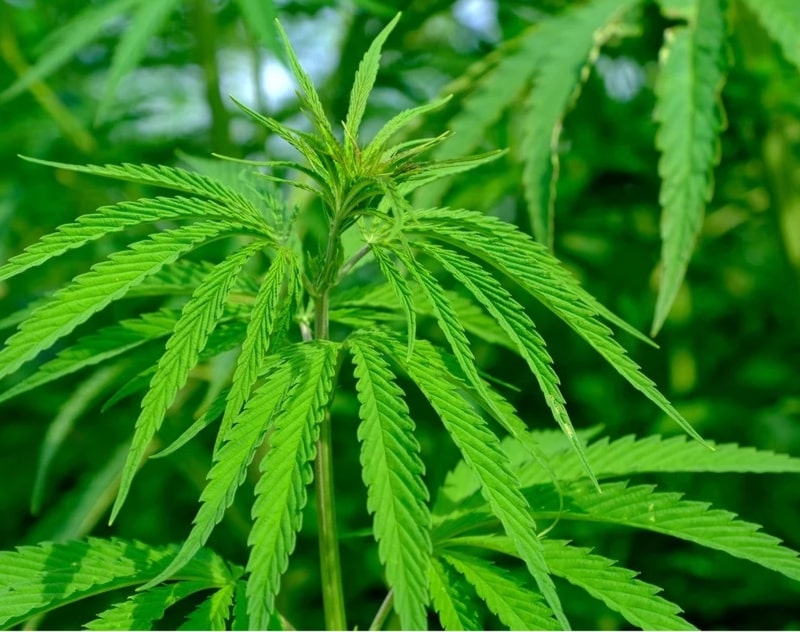 Hemp and marijuana are both cannabis, but their morphology, chemical makeup, and usages are very different. Hemp isn't completely absent of intoxicating compounds, but that doesn't mean it will get you high.
A variety of Cannabis sativa L, hemp is a dioecious plant, which means it can be separated into male and female plants. These plants have served a wide variety of purposes for more than 10,000 years: for fiber (from the plant's stems), protein (from seeds), and oils and smokable portions (from the leaves and flowers). Hemp fibers can be used to make items including paper, clothing, furnishing fabric, rope, and building materials.
The hemp plant produces a broad range of cannabinoids, including tetrahydrocannabinol (THC), the intoxicating cannabinoid in marijuana. However, hemp does not produce enough THC to create intoxicating effects when consumed. 
Although the hemp plant doesn't produce a significant amount of THC, it is capable of producing the non-intoxicating and medicinally rich cannabidiol (CBD) in high concentrations. In fact, hemp-derived CBD is rapidly becoming one of the most popular forms of the therapeutic cannabinoid on the market today. 
Many countries differentiate hemp vs. marijuana by the amount of THC produced per weight of a dry plant. In the U.S., industrial hemp is defined as a Cannabis sativa L. plant not containing more than 0.3% THC. The European Union has set the limit at 0.2%, while in Great Britain the limit is zero, unless growers have a cultivation license to grow industrial hemp with no more than 0.2% THC.