M.Cluizel- Chocolate bar Quick buckle "Coup de fouet"
Zásady zabezpečenia

(upraviť pomocou modulu Ubezpečenie zákazníka)

Zásady doručenia

(upraviť pomocou modulu Ubezpečenie zákazníka)

Zásady vrátenia

(upraviť pomocou modulu Ubezpečenie zákazníka)
Description
Your quick boost in the form of a bar of delicious white chocolate with smooth hazelnut cream (23%), fresh lemon (8%), banana (2%) and raspberries (1%). Michel Cluizel comes with chocolate bars, which are also delicious pralines thanks to the recipe. Now you always have the Fast Spring at hand.
Ingredients: cane sugar, hazelnuts, cocoa butter, whole milk powder, candied lemon slices (lemon, sugar, glucose syrup), banana powder, dried low-fat milk, pieces of raspberries, crispy rice (rice flour), emulsifier (rapeseed lecithin), polishing agent (shellac), real Bourbon vanilla. May contain traces of gluten and eggs.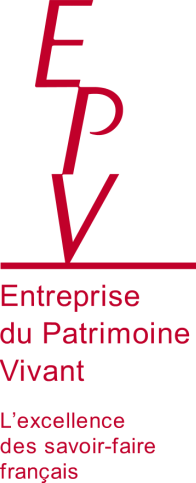 The "Entreprise du Patrimoine Vivant" (EPV-Living Heritage Company) label is a token of the Government recognition aiming at honouring French Companies with traditional Know-how and industries of excellency. The label is awarded for 5 years to manufacturers who strive to achieve high levels of performance in their profession and products. The EPV label is a standard and a pledge for quality. It is awarded to highly-reputed and unique firms (single enterprises) that combine tradition and innovation, knowhow and creation, work and passion, past and future, domestic and international trade. These "Living Heritage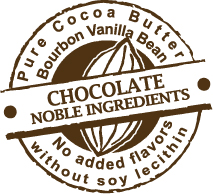 Companies" maintain their production activity in France. They are representative of the French style and the "Made in France" spirit.
The Manufacture Cluizel provides a unique quality commitment, the only one of its kind in the whole world, which certifies the fine selection of raw materials and appears on every single product. This "Noble Ingredient"
certification provides professionals with the guarantee that product recipes only include pure cocoa butter, Bourbon vanilla pod and sugar. Moreover, Cluizel chocolates are guaranteed soy and flavoring-free. In addition to cocoa beans, the Normandy chocolate maker also carefully selects the raw materials needed for the making of his chocolatcreations and fillings. Whole hazelnuts and almonds are graded and roasted in large copper kettles, in orderto enhance the flavor of dried fruits.
Product Details
Data sheet
| | |
| --- | --- |
| Average nutric value | na 100 g |
| Energy value | 2400,41 kJ / 574,26 kcal |
| Fats | 40,55 g |
| of which saturated fatty acids | 17,3 g |
| Carbohydrates | 44,04 g |
| of which sugars | 38,7 g |
| Protein | 7,47 g |
| Salt | 0,16 g |