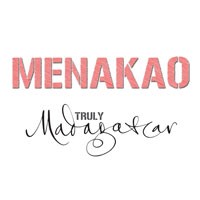 Menakao Dark chocolate 72%
Zásady zabezpečenia

(upraviť pomocou modulu Ubezpečenie zákazníka)

Zásady doručenia

(upraviť pomocou modulu Ubezpečenie zákazníka)

Zásady vrátenia

(upraviť pomocou modulu Ubezpečenie zákazníka)
Description
A dark chocolate just sweet enough, but enough, to reveal the deep aroma of cocoa and notes of red fruits and citrus. An intense, elegant chocolate with a nice finish on the palate.
Ingredients: Madagascar cocoa beans, cane sugar, pure cocoa butter, emulsifier: sunflower lecithin.
Possible presence of nuts and milk proteins.


The image represents to the portrait of a Mahafaly man (Who makes happy): Feared for long, these warriors live on the large limestone plateau that borders the Southwest coast. This arid region is famous for its great drought and for its rare vegetation, made of thorny. The Mahafaly live in small, sparse groups.
Like most ethnic groups in Madagascar, they have the cult of dead and a very particular funerary art with aloalo, a kind of carved wooden posts depicting scenes from everyday life and animals, on the tombs of their deceased. The Mahafaly are very manual and their crafts are more and more known and very more sought. They stand out in wood carving, goldsmith work and tattoos.


Country of origin:

Product Details
Data sheet
| | |
| --- | --- |
| Average nutric value | na 100 g |
| Energy value | 2487,25 kJ / 594,07 kcal |
| Fats | 41,27 g |
| of which saturated fatty acids | 10,39 g |
| Carbohydrates | 42,96 g |
| of which sugars | 36,5 g |
| Protein | 12,7 g |
| Salt | 0,03 mg |
Reviews(0)
Reviews
No customer reviews for the moment.
You're reviewing "Menakao Dark chocolate 72%"